Registration is open for our Court Appointed Special Advocate (CASA) Volunteer Training Program, which begins September 11, 2018.
CASA volunteers serve as the voice of children who are in foster care or involved in the family court system. They meet regularly with the child and speak on behalf of the child during critical meetings and legal hearings. A CASA representative often is the only consistent adult in a child's life.
Our CASA training program concludes with an official swearing-in ceremony by a Livingston County Family Court judge. This specialized training is held just twice a year.
All training sessions are held at LACASA Center in Howell.
The preferred registration deadline is Wednesday, August 31, 2018.
For additional information, or to register, contact our CASA Program Manager at 517-548-1350 or email casa@lacasacenter.org.
Learn more about CASA and CASA Volunteers >>
---
CASA Volunteer Application Form >>
---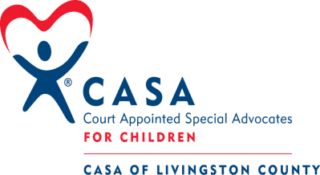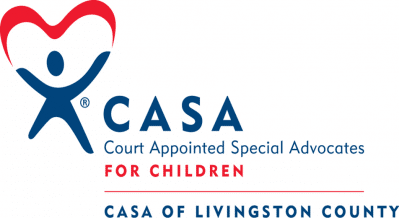 Fall 2018
CASA Volunteer Training Schedule
Tuesday, September 11, 2018 5:30 p.m. to 9:30 p.m.
Chapter 1 – Introducing the CASA Volunteer Role
Thursday, September 13, 2018 5:30 p.m. to 9:30 p.m.
Chapter 2 – The Wellbeing of the Child
Tuesday, September 18, 2018 5:30 p.m. to 9:30 p.m.
Chapter 3 – Trauma, Resilience and Communication Skills
Thursday, September 20, 2018 5:30 p.m. to 9:30 p.m.
Chapter 4 – Mental Health, Poverty and Professional Communication
Tuesday, September 25, 2018 5:30 p.m. to 9:30 p.m.
Chapter 5 – Substance Abuse and Cultural Competence
Thursday, September 27, 2018 5:30 p.m. to 9:30 p.m.
Chapter 6 – Domestic Violence and Cultural Competence
Tuesday, October 2, 2018 5:30 p.m. to 9:30 p.m.
Chapter 7 – Educational Advocacy, Older Youth and LGBTQ Youth
Thursday, October 4, 2018 5:30 p.m. to 9:30 p.m.
Chapter 8 – Wrapping up