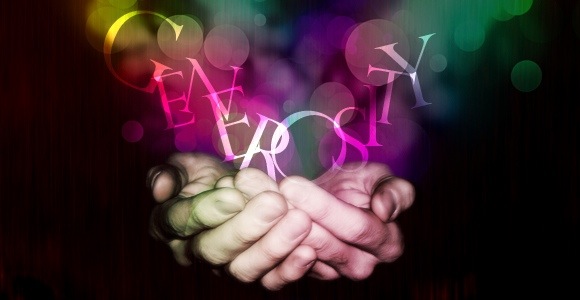 DEC. 22, 2014 — LACASA Center, a comprehensive nonprofit agency that provides critical services for victims of child abuse, domestic violence and sexual assault, announced today that it is the recipient of a $1 million endowment.
The investment fund, made by an angel funder who requests anonymity, stipulates that the $1 million endowment remain intact to create a source of ongoing income for LACASA. Annual dividends and earned interest from the fund will be utilized for victim services and the agency's general operating expenses.
This bequest is the largest known single endowment made by an individual to a nonprofit organization in the history of Livingston County, MI.
"We are over the moon about this magnanimous gift to our agency," said Bobette A. Schrandt, president and CEO of LACASA.
"When this angel funder selected us as the recipient of this endowment, it brought tears to the eyes of more than a few of us at LACASA," Schrandt said.
The angel funder is not from Livingston County, but learned about LACASA from a professional associate three years ago. After visiting the agency and touring the facility, the funder made an immediate five-figure contribution and has continued to be a generous annual donor.
Agency's Impact Impressed Funder
"We are thrilled that this angel funder feels so good about our agency that this person essentially is giving us half of our annual budget," said Mike Murphy, chair of LACASA's board of directors.
"This individual has faith and trust in our organization, our business practices, our staff, and the quality of our services," Murphy said. "The funder's investment in LACASA will benefit victims, survivors and the entire community for years to come."
Murphy is quick to point out that the endowment is an asset, not accessible cash. Only the interest and dividends earned annually on the endowment, which will fluctuate yearly based on the market, may be used as spendable income by the agency.
 "For sustainability, an organization needs both assets and cash," said Murphy. "Assets provide security for the long-term, while cash is essential for the day-to-day operations."
The angel funder is a supporter of other regional charities, but forged a strong relationship with LACASA after visiting the organization and witnessing the work that it does for abused children, foster children and victims of interpersonal violence.
"I chose to give this endowment to LACASA because of the amazing support and services it provides for women and children," said the angel funder. "This agency's programs are beyond anything I have ever seen in a community, or anywhere for that matter. LACASA serves people in the best way possible way…from beginning to end." 
Tough Times for Nonprofits
Schrandt said that the endowment, which could generate up to $50,000 in earned interest and dividends each year, could not have come at a better time.
"The past several years following the financial crash of 2008 have been especially tough on nonprofits," said Schrandt. "We have struggled with significant grant reductions, donor decline, and budget deficits just like our national counterparts."
"Throughout its 33 year history, LACASA has operated on a hand-to-mouth basis," Schrandt continued. "Each year, the agency scrambles to add more special events in order to raise funds. But, this is an expensive and exhaustive way to generate funds. Special events are important, but they alone cannot sustain an organization of our size."
According to Schrandt, LACASA must raise more than half-a-million dollars annually through local fundraising and individual donations to meet its no-frills, $1.9 million budget. The organization's four major fundraising events net approximately $85,000 a year total, but that does not include staff time to make them happen.
"Government service contracts, otherwise known as grants, only cover a portion of LACASA's costs," said Schrandt, "Grants typically fund counseling-related services, but LACASA must fund a majority of the administrative and operational expenses."
'Circle of Protection' for Victims
LACASA is housed in an 18,000 square-foot facility. It is the mandate of LACASA's Board of Directors that "safety has no price," and all services for victims, survivors and their families are provided at no charge.
"It's a huge financial undertaking to house, feed, clothe, counsel, and provide legal advocacy for victims and their children who have nowhere else to turn," Schrandt said.
 "We not only help victims in crisis, but provide a 'circle of protection' for them as they recover from traumatic life events. That means offering two-year transitional housing programs and a variety of ongoing counseling and support services for survivors and their children."  
LACASA is in the midst of developing its five-year strategic plan, according to Schrandt, and sustainability is a primary focus.
The nonprofit agency is in a transitional phase, said Schrandt. "We are strategizing new ways to secure funding that will sustain LACASA for the long-term. Endowments and planned giving programs will play a significant role as the agency moves forward," Schrandt said.
This is the second time in Livingston County's history that LACASA has achieved a fundraising milestone. In 2000, LACASA's "Raise the Roof" capital campaign earned more than $2.8 million for the construction of the agency's current facility.
The $1 million endowment, which acts as a savings account that can never be touched, will help ease a portion of LACASA's financial burden in the years to come, said Schrandt.
"We are very grateful to our angel funder who is committed to LACASA's mission and believes in the work we are doing. To say we are deeply touched is an understatement."
Save