Bayer & LACASA Partner to Protect Victims' Pets
Watch the Video: Learn how Bayer and LACASA are working together to advocate for the safety of victims and their pets.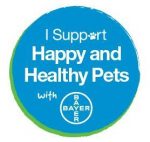 Partnering for Pet Safety
LACASA and Bayer Animal Health partner as advocates to raise national awareness about the importance of creating pet-friendly domestic violence shelters.
The collaboration first began in 2017, when the two organizations worked to help secure passage of the Pet and Women Safety (PAWS) Act.
Michigan Sen. Gary Peters co-authored the bipartisan bill calling for the legal protection of pets in situations involving domestic violence.
PAWS Success!
The PAWS Act was signed into federal law on Dec. 20, 2018, as part of the 2018 Farm Bill. It will help bridge the gap between the tremendous need for services for domestic violence victims with pets, and the ability of agencies to meet those needs.
The bill includes several provisions to protect domestic abuse victims from threats and acts of violence against their pets. It also specifies that personal protection orders include additional protections against violence or threats made against the pet of a victim.
Research shows that nearly 70 percent of victims report that abusers have hurt not just them, but have threatened, injured or killed their pets. Often victims remain in abuse relationships because they fear for their pet's safety.
Fewer than 4 percent of shelters in the nation provide onsite pet sheltering. LACASA was the first crisis shelter in Michigan to open its Safe Pet Place in 2002.
The new PAWS law authorizes $3 million a year in grants for emergency and transitional housing assistance for victims and survivors with pets.
LACASA and Bayer continue their partnership as advocates for pet-friendly domestic violence crisis shelters across the nation. All victims deserve to have their animal companions safe, sound and by their side.
Bayer Awards Grant to LACASA
Bayer is sponsoring LACASA's Safe Pet Place and its Canine Advocate Program with a $15,000 grant. The funds are dedicated to:
Purchasing necessary supplies for our Safe Pet Place, including food, toys, litter boxes and litter; medications and vaccinations; pet-friendly winter sidewalk salt; critter cages; dishes and bowls
Offsetting expenses for our specially-trained advocacy dog, including food and housing; medical care and medicine; and transportation to court proceedings
Providing veterinary care for victims pets that stay in our on-site shelter facilities
Issuing a stipend for local partner veterinarians to help cover their travel and medicine expenses
We are proud of our ongoing work with Bayer Animal Health to advocate for pet-friendly domestic violence shelters in every state.
Sen. Gary Peters
 "This bill will help ensure that more safe havens for survivors and their pets are available – so together they can begin a new chapter in their lives."
ABOUT BAYER

Bayer has been actively involved in animal health for more than 50 years, manufacturing and developing products for both companion and farm animals. The company's initiatives include calling for responsible, measured use of antibiotics in farm animals and protecting people and pets from Companion Animal Vector Borne Diseases (CVBD). The Bayer Animal Health division has also been committed to the problem of varroa mites in honey bee health, recognizing the vital importance of bees in pollination and, by extension, the general ecosystem. Bayer is a life science company with a more than 150-year history in the areas of pharmaceuticals, consumer health, animal health, and crop science.
Did You Know?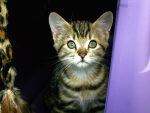 LACASA was one of the first domestic violence agencies in the country–and the first in Michigan– to offer an on-site pet shelter to house the family pets of victims staying in our Crisis Shelter. Read more about our Safe Pet Place.
We also were the first child advocacy agency in the state to adopt a Court Advocacy Dog, which provides support for child abuse victims during forensic interviews, counseling sessions and court proceedings.