Premier Event Sponsors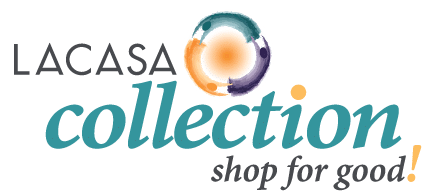 LACASA Center hosts Cinderella's Closet twice a year during the spring prom season and fall homecoming season.
The Closet is an eco-friendly shop that offers gently-loved party dresses for high school girls at affordable prices.
Dresses are $25 at Cinderella's Closet and all proceeds go to provide help and hope for victims and survivors of interpersonal violence at LACASA. Limited dress scholarships are available by speaking with the project leader on duty.
Girls who purchase a dress at the budget-friendly boutique are helping in two ways. They are supporting a local charity and aiding the environment by recycling gowns and party attire.
Cinderella's Closet is held for two weekends in the spring and fall at Snedicor's Green Earth Cleaners in Brighton. A third weekend "Curtain Call" is held at LACASA's resale boutique, the LACASA Collection in Howell.
PLEASE NOTE: Cinderella's Closet is for high school teens only.
Shoppers will be asked to present their student IDs.
Follow Cinderella's Closet on Facebook >>
About Dress Donations
Dresses may be donated year round at either of Snedicor's two locations in Brighton or Howell. Snedicor's offers free cleaning for all donated dresses and uses an environmentally-friendly cleaning process.
Dress Donation Locations
Snedicor's Brighton — 8688 W. Grand River, Drive-Thru Window Service
HOURS: Monday – Friday 7 a.m. – 7 p.m.; Saturday 9 a.m. – 4 p.m.
Snedicor's Howell — 220 S. Michigan Ave., Howell – 2 blocks south of Grand River
HOURS: Monday – Friday 7 a.m. – 7 p.m.; Saturday 9 a.m. – 1 p.m.