We were honored to have Wayne County Prosecutor Kym L. Worthy join us in April 2021 for a community conversation after the screening of the HBO documentary I Am Evidence.
Watch the film and listen to the discussion with Worthy, who has been relentless in her quest to end rape kit backlogs in Michigan and across the country.
This virtual event was created for Sexual Assault Awareness Month and was sponsored by LACASA's Sexual Assault Response Team and Sexual Assault Response Center.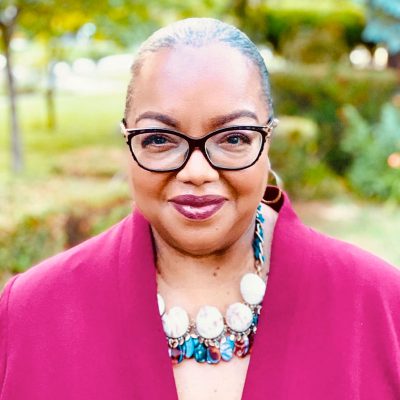 About Kym Worthy
Wayne County Prosecutor Kym L. Worthy is nationally known for her unwavering commitment to resolving the massive backlog of untested rape kits in Wayne County and across the country.
In August 2009, the Wayne County Prosecutor's Office discovered more than 11,000 unprocessed sexual assault kits, which had been languishing in a Detroit Police Department storage facility for more than a decade. Worthy set out to secure private funding to have the rape kits tested by forming the Detroit Rape Kit Project.
From the inception of the project, Worthy has been committed to ensuring that every rape kit is tested and every sexual assault is investigated. Rape kits are evidence and have the potential to gain justice for sexual assault victims, solve multiple crimes, and potentially exonerate a person who has been wrongfully convicted.
As of April 2021, Detroit has tested 11,137 kits, resulting in 2,616 DNA matches and the identification of 834 potential serial rapists. The Wayne County Prosecutor's Office has obtained 222 convictions. DNA from kits tested has been linked to crimes committed in 40 states and Washington, D.C.
Worthy's efforts to raise public awareness about rape kit backlogs inspired the formation of Enough SAID. This independent collaboration between Michigan Women Forward, the Detroit Crime Commission and the Wayne County Prosecutor's Office works to bring justice to a backlog of sexual assault crimes. The mission of Enough SAID is to raise funds for rape kit testing, investigate the resulting cases, and prosecute rapists.
About the Film
The HBO documentary I Am Evidence features Kym Worthy and explores the shocking way that sexual assault cases have been historically processed in the United States. It was produced by actress Mariska Hargitay of the television series Law & Order: Special Victims Unit. Hargitay founded the Joyful Heart Foundation, an organization that provides support for people who have been sexually abused. The organization spearheads the End the Backlog program, which advocates for comprehensive rape kit reform legislation and policies based on its six pillars of reform.