Join us for a colorful weekend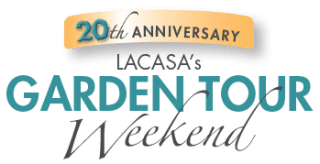 20th Annual
Garden Tour Weekend
Saturday & Sunday, July 14 & 15, 2018
9 a.m to 4 p.m. daily
Tour lush landscapes and private gardens throughout Livingston County during our 20th Annual Garden Tour Weekend in 2018. Exceptional gardeners open their yards each July to share their love of fauna and flora with wandering visitors.
Scavenger Hunt • Blooming Raffle • Children's Garden of Art
All proceeds help victims of children abuse and interpersonal violence from our community.
TICKETS:
$20 in advance
$25 at garden
entrances
Advance ticket sales end Friday at 5 p.m.
SOLD OUT!
Tour the Gardens on a Luxury Bus!
Ride in comfort and experience a guided garden tour hosted by LACASA CEO Bobette Schrandt on Saturday, July 14. For tickets or details, visit lacasacenter.org or call LACASA Center. Space is limited. Register early!
Tickets $70 – Includes • Garden tour ticket • Relaxing day-long tour • Yummy box lunch from Grand Traverse Pie Company
Highlights & Happenings   

New on the tour this year is LACASA Center's unique boutique, the LACASA Collection. All proceeds from this charity resale shop help local victims of interpersonal violence at LACASA Center. You'll discover lots of colorful garden party surprises at this stop, including:
Refreshments on the garden terrace
Free road-worthy goody bag
Special "Flower Power" prize drawing
20th Anniversary Garden Tour historic display
Children's Art: In honor of 20 years of LACASA's Garden Tour helping survivors bloom, we invited our youngest clients to draw flowers that represent themselves. You can view these beautiful and inspiring works at the Children's Garden of Art, on display at LACASA Collection. Children's Art is available for purchase on special 20th anniversary Garden Tour T-shirts.
Blooming Raffle: Raffle prizes are on display at Greiger Garden #8. Purchase tickets for your chance to win! You can view our lovely raffle baskets at the LACASA Collection starting in mid-June, and can pre-purchase raffle tickets at the store prior to tour weekend. (This option offers more time to fill out your raffle tickets and to choose which baskets you want to enter to win.)
Scavenger Hunt: Pick up an entry form at any garden and join the hunt! Fabulous prizes await our winners, who will be drawn from the participants who find all of the scavenger hunt items. Scavengers will not only uncover fun clues, but will discover how their support of Garden Tour helps LACASA fulfill its mission.
Summertime Quilt Raffle: The Casual Quilters Guild of Brighton has created a beautiful, light and airy summertime quilt for our raffle this year! This hand-stitched work of art is on display at Jagdfeld Garden #6, where quilt raffle tickets are available.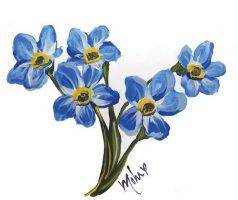 Artistic Praise: We want to thank our contributing artist, Karri Mohr, of The Painted Garden (paintedgarden.com), for her hand-painted Garden Tour homeowner slates, and for her design of this year's flower-of-the-year. Look for information at the gardens about how you can purchase Karri's flower design on coffee mugs, t-shirts and more!
Ticket Sellers
---
BRIGHTON
Art in Bloom
Beauchamp Lawn Care & Landscape Supply
Bordine's
Brighton Chamber of Commerce
Brighton Farmers' Market
– Specialty Growers booth
Leppek Landscape
Meier Flowerland & Greenhouse
FENTON
Heavenly Scent Herb Farm
FOWLERVILLE
Aleta's Flower Shop
HARTLAND
Hartland Flowers
HOWELL
Carriage House Designs
Howell Chamber of Commerce
LACASA Center
LACASA Collection
Specialty Growers
PINCKNEY
Bock's General
Pinckney True Value Hardware
Twilight in the Garden
We will not be hosting Twilight this year.
Watch for details next year.
Thank You to Our Sponsors
---
PRESENTING SPONSOR
---
ENGLISH ROSE

---
PASSION FLOWER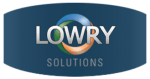 ---
MORNING GLORY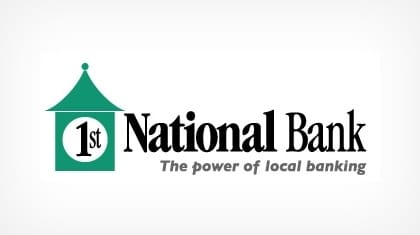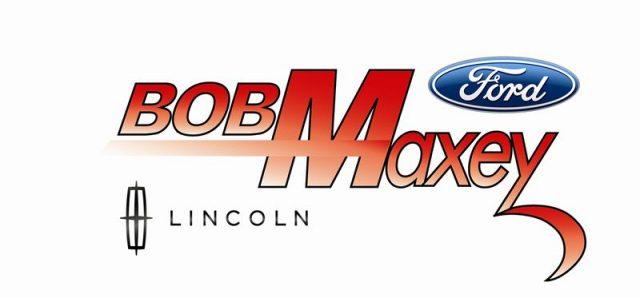 ---
CORAL BELLS
Michigan Urgent Care and Occupational Health
Micro Works Computing
Ron Daly Designs
---
BLUESTAR
Bader Acres
Bock's Big Acre
Fowlerville Garden Club
Heavenly Scent Herb Farm
Howell First Presbyterian Women's Association
Specialty Growers
Trilogy
---
MEDIA SPONSORS
---
EVENT  PHOTOGRAPHER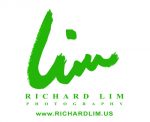 Presented by LACASA and Cooper & Binkley Jewelers. You could win a $6000 Diamond. You need not be present to win. All Denim & Diamonds raffle and event proceeds stay local and help victims of child abuse and interpersonal violence from our community

Celebrate our 20th Anniversary of Garden Tour on July 14 & 15. Get ideas and inspiration as you tour unique garden spaces throughout Livingston County.

June 2 & 3, 2018 ~ Come out for free family fun at the CAP Kids' Fair. Our Child Abuse Prevention Council hosts a free awareness and activity tent all weekend for children and parents during the Pinckney Art Fair.