Join us for a colorful weekend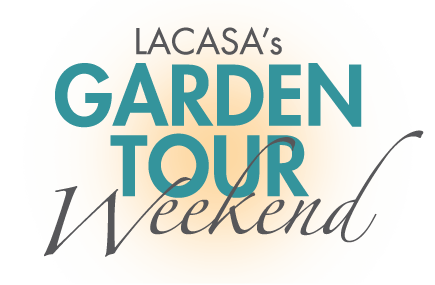 21st Annual
Garden Tour Weekend
Saturday & Sunday,  July 13 & 14, 2019
9 a.m. to 4 p.m. daily
Tour lush landscapes and private gardens throughout Livingston County during our 21st Annual Garden Tour Weekend in 2019. Exceptional gardeners open their yards each July to share their love of fauna and flora with wandering visitors.
Scavenger Hunt • Blooming Raffle • Quilt Raffle
All proceeds help victims of children abuse and interpersonal violence from our community.
TICKETS:
$20 in advance
$25 at garden
entrances
Advance ticket sales end Friday at 6 p.m.
Our charity events are Rain or Shine.
We are unable to issue refunds.
Tour the Gardens by Bus!
Sorry, Sold Out
TOUR INFO: Bus tour check-in starts Saturday, July 13, 8:30 a.m., at the LACASA Collection boutique, 120 W. Highland Rd., Kroger Plaza, Howell. Park in a rear spot in the parking lot. The bus leaves at 9 a.m. SHARP! Tour concludes back at the store at approximately 4:30 p.m.
Highlights & Happenings   

---
Blooming Raffle:  Raffle baskets are on display at Maher Garden #11. Purchase tickets for your chance to win! You can view our lovely raffle baskets in advance starting in mid-June at the LACASA Collection, our unique charity resale boutique. The store is located in the Kroger Plaza at Michigan Avenue & Highland Road in Howell. This gives you a chance to preview the baskets, purchase your tickets, fill them out, and enter the raffle ahead of time, saving you precious time on tour days. Visit lacasacollection.org for details.
---
Scav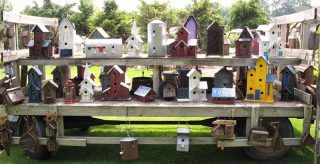 enger Hunt: Pick up an entry form at any garden and join the hunt! Each person to correctly complete and submit the scavenger hunt clue form will be entered into a drawing to win a beautiful bird house made by Linda Bader of Bader Acres in Howell.
---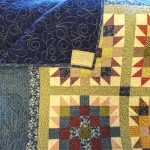 Summertime Quilt Raffle: The Casual Quilters Guild of Brighton has created and donated a beautiful jewel tone, reversible summer-weight quilt for our raffle this year! This hand-stitched work of art is on display at DeLuca Garden #1, where quilt raffle tickets are available. You also can view the workmanship of this quilt ahead of time and purchase quilt raffle tickets in advance at the LACASA Collection, 120 W. Highland Rd., Kroger Plaza, Howell.
---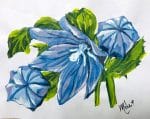 Artistic Praise: We want to thank our contributing artist, Karri Mohr, of The Painted Garden (paintedgarden.com), for her hand-painted Garden Tour homeowner slates, and for her design of this year's flower-of-the-year. Signature souvenirs with this year's flower-of-the-year design will be available at gardens along the tour. Be sure to get yours before they're all gone!
---
Ticket Sellers
---
BRIGHTON
Art in Bloom
Beauchamp Lawn Care & Landscape Supply
Bordine's
Brighton Chamber of Commerce
Brighton Farmers' Market
– Specialty Growers booth
Leppek Landscape
Meier Flowerland & Greenhouse
FENTON
Heavenly Scent Herb Farm
FOWLERVILLE
Aleta's Flower Shop
HARTLAND
Hartland Flowers
HOWELL
Carriage House Designs
Howell Chamber of Commerce
LACASA Collection
Specialty Growers
PINCKNEY
Bock's General
Pinckney True Value Hardware
Twilight in the Garden – 2019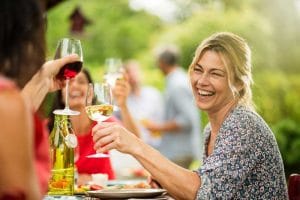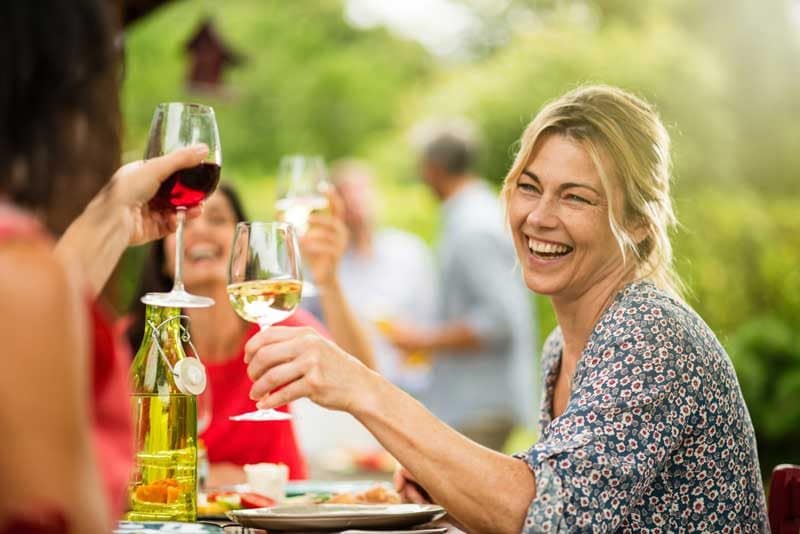 Join us for a sizzling garden party!
Saturday, July 20   6 – 10 p.m.
Triple Diamonds Alpaca Ranch, Howell
Thank You to Our Sponsors
June 2020 ~ Join us for a summer evening with local wordsmiths and storytellers as they weave tales that entertain and inspire. This is a fundraising event for LACASA Center hosted by Maria Stuart, editor of The Livingston Post, and Mona Shand, journalist and communications consultant.

June 2020 ~ Mix & mingle with pro-athletes at our annual "Drive Out Child Abuse" Celebrity Golf Outing.

Early November ~ Grab a friend and welcome the holiday season in style at this annual, fun-filled event! Proceeds from this festive evening benefit LACASA and help victims of child abuse, domestic violence, and sexual assault in our community.