Join us for a colorful weekend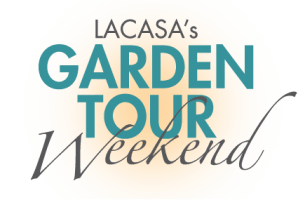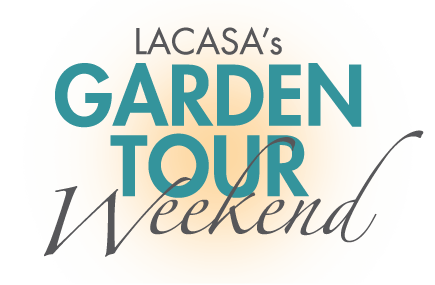 21th Annual
Garden Tour Weekend
Saturday & Sunday, July 2019
9 a.m to 4 p.m. daily
Tour lush landscapes and private gardens throughout Livingston County during our 21th Annual Garden Tour Weekend in 2019. Exceptional gardeners open their yards each July to share their love of fauna and flora with wandering visitors.
Stroll primitive, formal and eclectic landscapes and chat with the homeowners about their gardening philosophies. Join the Stargazer Scavenger Hunt or enter our Blooming Raffle to win great prizes.
Tickets go on sale in early June for this annual event.
All proceeds help victims of children abuse and interpersonal violence from our community.
Twilight in the Garden
We will not be hosting Twilight this year. Watch for details next year.
Presented by LACASA and Cooper & Binkley Jewelers. You could win a $6000 Diamond. You need not be present to win. All Denim & Diamonds raffle and event proceeds stay local and help victims of child abuse and interpersonal violence from our community

Celebrate our 20th Anniversary of Garden Tour on July 14 & 15. Get ideas and inspiration as you tour unique garden spaces throughout Livingston County.

June 2 & 3, 2018 ~ Come out for free family fun at the CAP Kids' Fair. Our Child Abuse Prevention Council hosts a free awareness and activity tent all weekend for children and parents during the Pinckney Art Fair.