Join us for a colorful weekend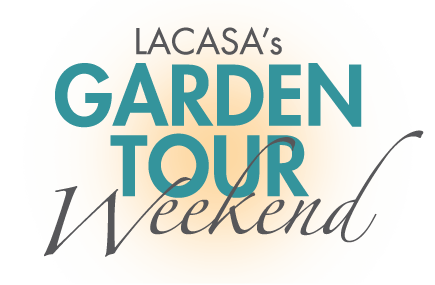 21st Annual
Garden Tour Weekend
Saturday & Sunday, July 2019
9 a.m to 4 p.m. daily
Tour lush landscapes and private gardens throughout Livingston County during our 21th Annual Garden Tour Weekend in 2019. Exceptional gardeners open their yards each July to share their love of fauna and flora with wandering visitors.
Stroll primitive, formal and eclectic landscapes and chat with the homeowners about their gardening philosophies. Join the Stargazer Scavenger Hunt or enter our Blooming Raffle to win great prizes.
Tickets go on sale in early June for this annual event.
All proceeds help victims of children abuse and interpersonal violence from our community.
Friday, Dec. 14, 2018 ~ Be the first to explore this state-of-the-art cinematic venue and all of its luxury offerings. You'll be treated like a celebrity from the moment you arrive! Join us for this fundraiser to benefit LACASA & Gleaners.

October ~ We host this celebration to share child safety, child development and positive parenting information with new and expectant parents, plus there are lots of giveaways!

Nov. 14 — Dec. 20, 2018 ~ We invite you to be part of our "Starry Night" Holiday Toy Drive at the LACASA Collection, our unique resale boutique in Howell. Your donation will bring holiday cheer to a child in need at LACASA Center.