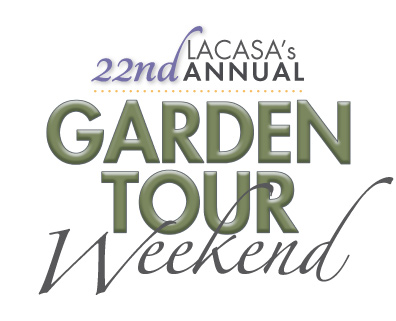 22nd Annual
Garden Tour Weekend
Saturday & Sunday
July 10 & 11, 2021
9 a.m. to 4 p.m.
Join us for a colorful weekend
Exceptional gardeners open their yards to wandering visitors each July during LACASA's Garden Tour Weekend.
Stroll primitive, formal and eclectic landscapes and chat with the homeowners about their gardening philosophies. Get ideas for creating garden spaces in your own country, suburban or city settings. (See tour details and map below.)
Take advantage of exciting entertainment along the way with our Stargazer Scavenger Hunt, Photo Safari Contest, Blooming Raffle, Lunch & Learn Event, and more. You might win some fabulous prizes!
All proceeds help victims of child abuse and interpersonal violence from our community.
Enjoy Lunch in the Garden
Saturday and Sunday, 11:30 a.m.
Pihalja Garden #9
3606 Quail Creek Drive, Brighton
To commemorate LACASA Center's 40th anniversary, we are hosting VIP Lunch & Learn events this year.
Enjoy delicious catered food while getting gardening tips from experts and hearing a few inspiring words from LACASA's President & CEO Bobette Schrandt. Guests will have the chance to win special prizes!
Saturday Guest Speaker: Catherine Coulson, Master Gardener
Catherine received her Extension Master Gardener Certification in 2018, but has many years of gardening experience. She is currently the President and Secretary of the Livingston County Master Gardener Association, and the Garden Center Manager and Lead Gardener at Bock's Big Acre in Pinckney. Catherine has designed, created, and planted beds across Michigan, and is the Coordinator for the Demonstration Garden at the MSU Extension office in Livingston County. Catherine is thrilled to be a guest speaker at LACASA's Garden Tour and looks forward to sharing her gardening expertise.
Sunday Guest Speaker: Laurel Zoet, Naturalist/Educator
Lauren has over 15 years of experience connecting people of all ages with the diversity and wonder of nature right in their own backyards. She has worked with the Michigan DNR, the Huron-Clinton Metro Parks, West Bloomfield Parks & Recreation, and The Leslie Science and Nature Center. In 2015, Laurel began her own nature education outreach business, Nature on the GO! LLC, where she travelled throughout the state teaching nature programs at schools, libraries, and other organizations. In 2017, Laurel and her husband, Mitch, opened Wild Birds Unlimited of Brighton, which incorporates their love of nature with educating the public about the proper habitats and feeding for our backyard feathered friends.
Highlights & Happenings   

---
Blooming Raffle:  You can view our lovely raffle baskets in advance starting in mid-June at the LACASA Collection, our unique charity resale boutique in Howell. This gives you a chance to preview the baskets, purchase your tickets, fill them out, and enter the raffle ahead of time, saving you precious time on tour days. Visit lacasacollection.org for details. During tour weekend, our raffle baskets will be displayed at the Klesky Garden #6, where you can purchase tickets for your chance to win!
---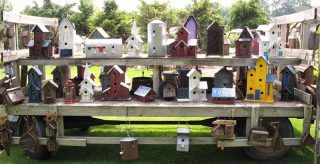 Scavenger Hunt: Pick up an entry form at any garden and join the hunt! Each person to correctly complete and submit the scavenger hunt clue form will be entered into a drawing to win a beautiful bird house made by Linda Bader of Bader Acres in Howell.
---
Photo Safari: While you stroll the gardens, take a picture of yourself with something beautiful, unique, or inspiring and enter our Photo Safari contest to win a Bordine's gift card! To qualify for entry, make sure you post the picture on Facebook with the hashtag: #LACASASafari2021.
---
Annual Quilt Raffle: Once again, the Casual Quilters Guild of Brighton has created and donated a beautiful spring-colored, reversible light-weight quilt for our fundraising raffle this year! This hand-stitched work of art is on display at Putnam Garden #7, where quilt raffle tickets are available. You also can view the workmanship of this quilt ahead of time and purchase quilt raffle tickets in advance at our charity resale store, the LACASA Collection, in Howell. Visit lacasacollection.org for details.
---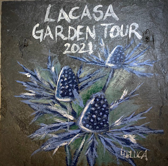 Artistic Praise: Thank you to contributing artist, Lisa DeLuca, of Lisa DeLuca Fine Art, for her hand-painted slate wall plaques, which are awarded annually to homeowner tour participants. Lisa designed the artwork for this year's flower- of-the-year, which is a Blue Glitter Sea Holly (Eryngium plant). View her original art on Facebook at Lisa DeLuca Fine Art.
---
Ticket Sellers
---
BRIGHTON
Bordine's Nursery
Leppek Landscapes
FENTON
Heavenly Scent Herb Farm
FOWLERVILLE
Aleta's Flower Shop
HARTLAND
Hartland Flowers
HOWELL
LACASA Collection
Specialty Growers
PINCKNEY
Bock's General
Thank You to Our Sponsors
ENGLISH ROSE

---
PASSION FLOWER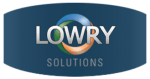 ---
BLUE GLITTER SEA HOLLY 
---
MORNING GLORY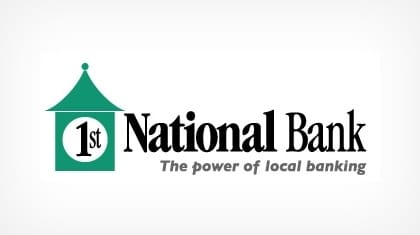 ---
CORAL BELLS
Brookdale Senior Living
McPherson Oil
Ron Daly Designs
Village Manor Retirement 
---
BLUESTAR
Bader Acres
David J. Reader
Heavenly Scent Herb Farm
Howell First Presbyterian Women's Association
Old Oak Financial Planning
Specialty Growers
Tuthill Farms and Composting 
---
MEDIA SPONSORS