Be a Hero for an Abused Child

LACASA Center's annual "Drive Out Child Abuse" Celebrity Golf Scramble is held in June 2020, at Lakelands Golf & Country Club.
All proceeds help vulnerable victims of child abuse at LACASA Center. Your team will be named for a child who receives services at LACASA and will play for that child at this outing.
Golfers get to mix and mingle with pro-sports celebrities after the game for photos and autograph signings. Participants are encouraged to bring a piece of sports memorabilia for the celebrities to sign.
The scramble starts at 9 a.m. and includes 18-holes of golf with cart, continental breakfast, snack pack, goody bag, ongoing silent auction, games, competitions, and a mid-afternoon awards dinner.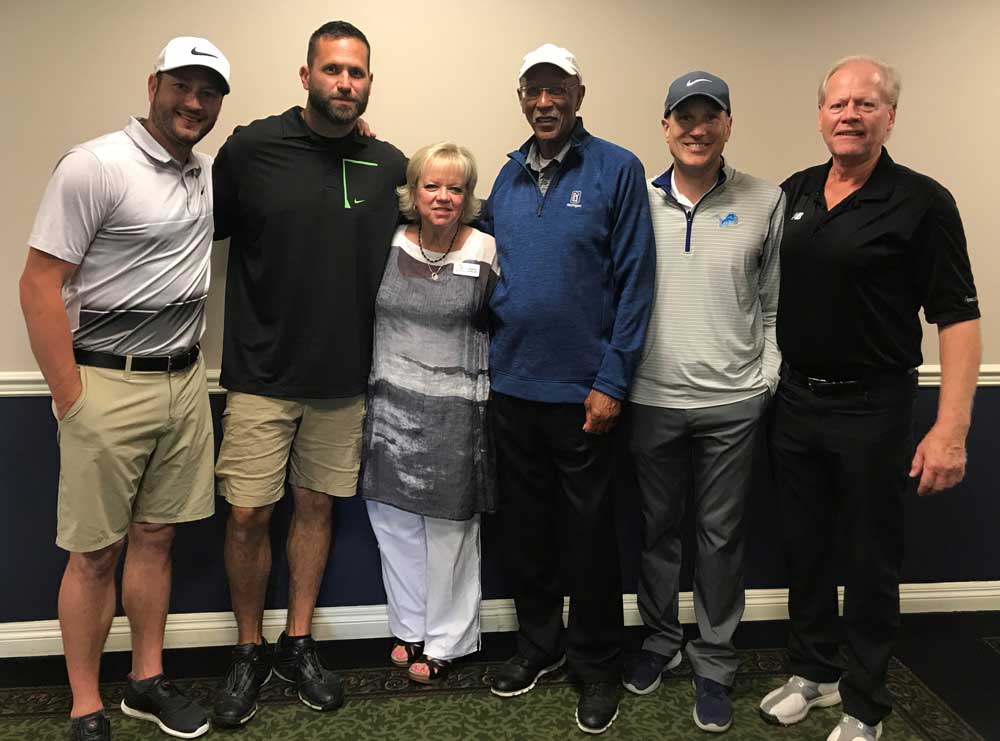 We thank our celebrity athlete golfers for joining us at the 2019 "Drive Out Child Abuse" Celebrity Golf Outing. Pictured from left to right are Dave Rayner, Tony Scheffler, Bobette Schrandt, Dave Bing, Jason Hanson, and Tommy Wells.
Disrupt the culture of silence ~ April 21, 3pm • Watch a special viewing of this film followed by a community conversation about how we overcome bystander silence and move #BeyondMeToo.