Dazzling Diamond Mine Raffle
June – September 2020
The odds are fantastic for this annual Dazzling Diamond Mine Raffle sponsored by Cooper & Binkley Jewelers of Brighton. Only 100 tickets are offered.
Everyone is a winner in this raffle. You'll take home a shimmering cubic zirconia, glimmering gemstone, or be the lucky winner of a Real Diamond. Every "miner" wins something that sparkles!
Two ways to win: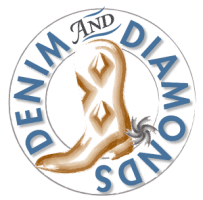 1. Purchase a ticket in advance and we will assign a volunteer to be your diamond miner at our Denim & Diamonds fundraising event.
2. Purchase a raffle ticket at Denim & Diamonds  and go diamond mining yourself.
All raffle proceeds help vulnerable victims of abuse at LACASA Center.