If you suspected child abuse,
where would you turn?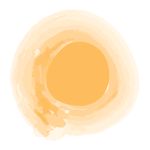 LACASA Center provides comprehensive services for victims of child abuse, as well as their families.
When a suspected case of child abuse is reported to authorities, we collaborate with Child Protective Services, law enforcement and the Livingston County Prosecutor's Office to investigate cases of abuse.
Our specially trained team of social workers provides a safe space for children and teens to come for counseling, age-appropriate support groups, and activity programs that help young people regain a sense of normalcy in their lives.