Company Profile: Chem-Trend
About LACASA Mission Partner, Chem-Trend, Howell, MI
Founded in 1960, Chem-Trend is a global organization focused on delivering value-added solutions to improve quality, reduce costs and boost the productivity of molding and casting operations.
Chem-Trend offers a globally integrated network of experienced, knowledgeable and insightful production and technical experts in all major manufacturing regions around the world. Chem-Trend serves global manufacturers through offices in North America, South America, Asia and Europe.
As a member of the Freudenberg Group, Chem-Trend adheres to the group's "Guiding Principles," which include commitments to providing value for customers, innovation, leadership, encouraging the well-being and development of our people, corporate and personal responsibility, and a long-term orientation.
Chem-Trend's company culture, which is intertwined with the "Guiding Principles," drives the organization to deliver exceptional value to its customers through its high standards for conduct. For more information, visit chemtrend.com.
View all Mission Partners >>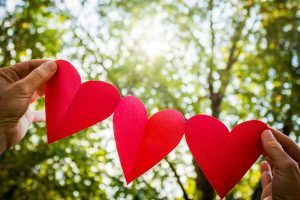 Our Mission Partners: Leading the Way
We invite you to explore the rewards of becoming a Mission Partner. Your generosity will provide safety for the unsafe and protection for the unprotected. Your leadership will ensure awareness and prevention programs are provided county-wide. Your support will help guide and safeguard the future of our community. Learn more about LACASA Center's Mission Partners  >>