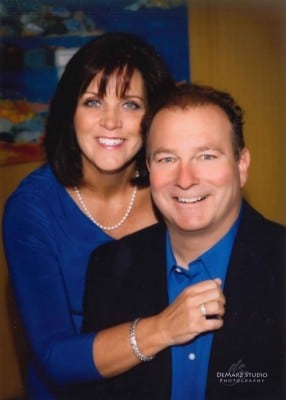 Mission Partners Albert and Judy Herzog of Brighton have been supporters of LACASA Center's mission for more than a decade.
Judy is a member of LACASA's Board of Directors. She serves on several agency committees and co-chairs LACASA's Resource Community Relations Committee.
Albert, fondly called "Bert" by friends and family, is the President and CEO of Executive Wealth Management, headquartered in Brighton.
As an entrepreneur and innovative leader, Bert founded Executive Wealth Management in 1981.
The firm quickly expanded and currently has six locations throughout Southeast Michigan.
Bert went on to establish Executive Financial Planning, Fortunatus Investments, and an online company, 401KGPS.
His independent advisory firms, along with other key wealth advisers, specialize in comprehensive personal and business financial planning. He is a pioneer of portfolio management and developed a proprietary Protactical™ investment process.
Committed to the Community
The Herzogs and their companies are involved in numerous charity organizations including Gleaners Food Bank, American Red Cross, American Cancer Society, Brighton Rotary, and the Wounded Warriors Project.
Judy is a member of Cleary University's Helen's Circle and Women of Work Skills. The couple also supports and sponsors local charity events for the Oakland Livingston Human Service Agency (OLHSA), Saint Joseph Mercy Health Center, Livingston County Catholic Charities, and VINA Community Dental Center.
Judy has helped with a variety of LACASA fundraising and awareness events and has hosted private fundraising parties for the nonprofit agency.
She currently assists with the charity's Within these Walls initiative. LACASA's Within these Walls event is held monthly and provides members of the community with an overview about LACASA's multifaceted programs and includes a behind-the-scenes tour of the facility.
Bert and Judy are avid Spartan fans and regularly donate sought-after sports memorabilia from Michigan State University for LACASA's silent auctions and raffle baskets.
The Herzogs have been married 33 years and have three grown children.

View all Mission Partners >>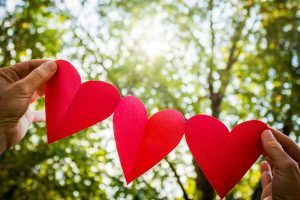 Our Mission Partners: Leading the Way
We invite you to explore the rewards of becoming a Mission Partner. Your generosity will provide safety for the unsafe and protection for the unprotected. Your leadership will ensure awareness and prevention programs are provided county-wide. Your support will help guide and safeguard the future of our community. Learn more about LACASA Center's Mission Partners  >>