Steve and Kate Lowry are long-time supporters of LACASA Center and its mission to serve victims and survivors of child abuse, domestic violence and sexual assault from our community.
Kate has been a member of LACASA's board of directors for nearly 20 years. She has participated in numerous board committees and currently serves as the chair of two LACASA fundraising events, Twilight in the Garden and Denim & Diamonds.
Steve is Executive Vice President of Lowry Solutions, one of the nation's leading Radio Frequency Identifiers (RFID) solution providers. The company also is an innovator in wireless barcode technology and enterprise mobility systems.
Lowry Solutions, headquartered in Brighton, has earned numerous awards and was named by Crain's Detroit Business as one of the "50 Companies to Watch in Michigan."
Steve and Kate were honorary co-chairs of LACASA's 2000 Capital Campaign. This "Raise the Roof" giving campaign became the largest in Livingston County, earning $2.8 million to build a comprehensive facility for LACASA Center. The shelter, children's center, counseling center, sexual assault response center, and administrative offices finally were located under one roof when the newly constructed facility opened in 2002.
Commitment to Charity
LACASA's special events require months of advance planning and Kate is instrumental in directing the committees and coordinating the organization's much-anticipated summer and fall fundraising galas.
No task is deemed "too minor" for Kate, who can be seen out at event sites setting up tables and chairs, arranging food stations, and decorating the grounds. She and Steve routinely haul boxes of supplies and cases of beverages onto event sites during set-up days. The morning after each event, Kate is there to assist with major tear-down efforts and event clean-up duties.
LACASA isn't the only charity that benefits from the couple's generosity. The Lowrys support a variety of philanthropic organizations in Livingston County. In addition to their work for LACASA, they dedicate their time to such organizations as Love INC., Arc of Livingston County, United Way, Work Skills Foundation, and VINA Community Dental Center.
Kate also is a member of Cleary University's Helen's Circle. In 2013, she received the Arc of Livingston Arc Angel Award for her years of commitment and dedication to people with disabilities through her volunteer work.
Steve and Kate are long-time residents of Brighton. They have two children. 
  View all Mission Partners >>
Written by Robin L. O'Grady, Communications Director  LACASA Center  ©Copyright 2014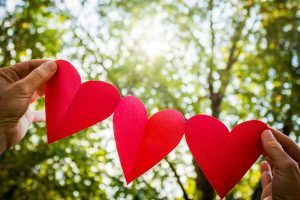 Our Mission Partners: Leading the Way
We invite you to explore the rewards of becoming a Mission Partner. Your generosity will provide safety for the unsafe and protection for the unprotected. Your leadership will ensure awareness and prevention programs are provided county-wide. Your support will help guide and safeguard the future of our community. Learn more about LACASA Center's Mission Partners  >>