Douglas and Carol Rearick have been supporters of LACASA Center and its mission for more than two decades.
Carol became involved with LACASA in 1991, when she was invited by a friend to help make Christmas stockings for children staying at LACASA's Crisis Shelter.
Since then, Carol has served in a variety of capacities at LACASA. She was as a member of LACASA's Board of Directors for six years, an Auxiliary Board Member for seven years, and now serves as an Emeritus Board Member.
Professionally, both Carol and her husband were educators prior to their retirement. Douglas is a former high school principal and Carol is a retired middle school media specialist.
The Rearicks have dedicated their lives to mentoring and guiding the lives of young people. Little did they know that an invitation to create holiday stockings for victims at LACASA would lead to an alliance spanning more than 20 years. 
Advocates for Children
LACASA's programs for child abuse victims touched their hearts, and the couple has made it their personal mission to support child abuse prevention and awareness in our community.  
"It is impossible as educators not to see the negative effects of abuse reflected in the eyes of the children you teach. Impossible not to wish to be apart of the solution of bettering their lives," said Carol. 
In 2000, the Rearicks worked on LACASA's Capital Campaign, which raised more than $2 million to "raise the roof" for the agency's new crisis shelter, counseling center, children's center, and administrative offices.
Carol has served on a variety of committees on LACASA's Board of Directors over the years, including the Finance Committee and the Nominating Committee.  
The Rearicks reside in Brighton, and also have seasonal homes in Stuart, Florida and on Mackinac Island, Michigan. 
As Mission Partners of LACASA, the Rearicks continue to support victims of abuse and neglect. But their generosity does not end in Livingston County. They also are involved in a variety of philanthropic activities on Michigan's Mackinac Island.
Preserving Island History
Carol serves as a board member of the Mackinac Island Community Foundation and is a former chairwoman of the foundation. She also is President of the Wawashkamo Preservation and Restoration Fund.
The Wawashkamo fund works to preserve historic buildings and structures on the 116-year-old Wawashkamo Golf Club. This Scottish-style golf course is the second oldest in Michigan's history and was the site of a heated battle in 1814 between American and British forces, which left 26 American soldiers dead and 38 wounded. 
Golf is a passion of the Rearicks, who have traveled to Scotland and Ireland to play on historic and nationally-acclaimed courses. Douglas has competed in numerous pro/amateur competitions and tournaments around the globe.
The couple has one child, Katie Rearick, who is an artist and teaches at the University of Waynesburg, Pennsylvania, as well as at the Pittsburgh Center for the Arts and the Society for Contemporary Craft.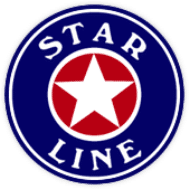 The Rearick family has been involved in the Star Line Mackinac Island Ferry business for decades, where Carol's parents were board members and stockholders. Their daughter followed in their footsteps, and Carol currently serves as the Vice President of Star Line's Board of Directors. 
Star Line is the largest modern fleet serving Mackinac Island and is the only Hydro-Jet Ferry service on the Great Lakes. 
Written by Robin L. O'Grady, Communications Director  LACASA Center  ©Copyright 2014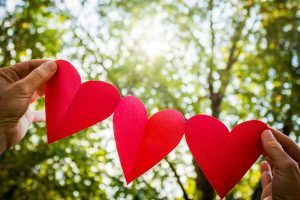 Our Mission Partners: Leading the Way
We invite you to explore the rewards of becoming a Mission Partner. Your generosity will provide safety for the unsafe and protection for the unprotected. Your leadership will ensure awareness and prevention programs are provided county-wide. Your support will help guide and safeguard the future of our community. Learn more about LACASA Center's Mission Partners  >>